Many people have a deep connection to their homes and often feel as if they are parting with their history and memories in the home rather than four walls and a roof! This process of letting go and moving on can be difficult for some and it will help if you don't have any unnecessary surprises. After all, this is your new beginning. The next chapter in your life and it should be a fun and exciting time for you. To make sure that you know how the process will go through when you are selling your house in Sonoma or Marin Counties take a look at this article and imgif you have further questions
call/text
.
Choosing The Right Listing Price!
One of the most important parts of selling your home in Sonoma or Marin County is choosing the right listing price. The best way to go about doing this is to first look at homes that are similar to yours i.e. Same bedrooms, bathrooms, square footage, etc that have sold in the last year in your neighborhood. This will give you some idea about what buyers are willing to pay for a home in the wine country. Next, you should look at homes like yours that are listed for sale in your neighborhood. This will tell you what your neighbor's home values are around. Finally, you will want to take all of this information and talk to your real estate agent or real estate attorney to get their advice as well. Another common way to come up with the right listing price is to simply have it appraised and then talk to your agent or attorney to get their advice. Once you have decided on a listing price it is time to prepare your home to sell it!


Spring Cleaning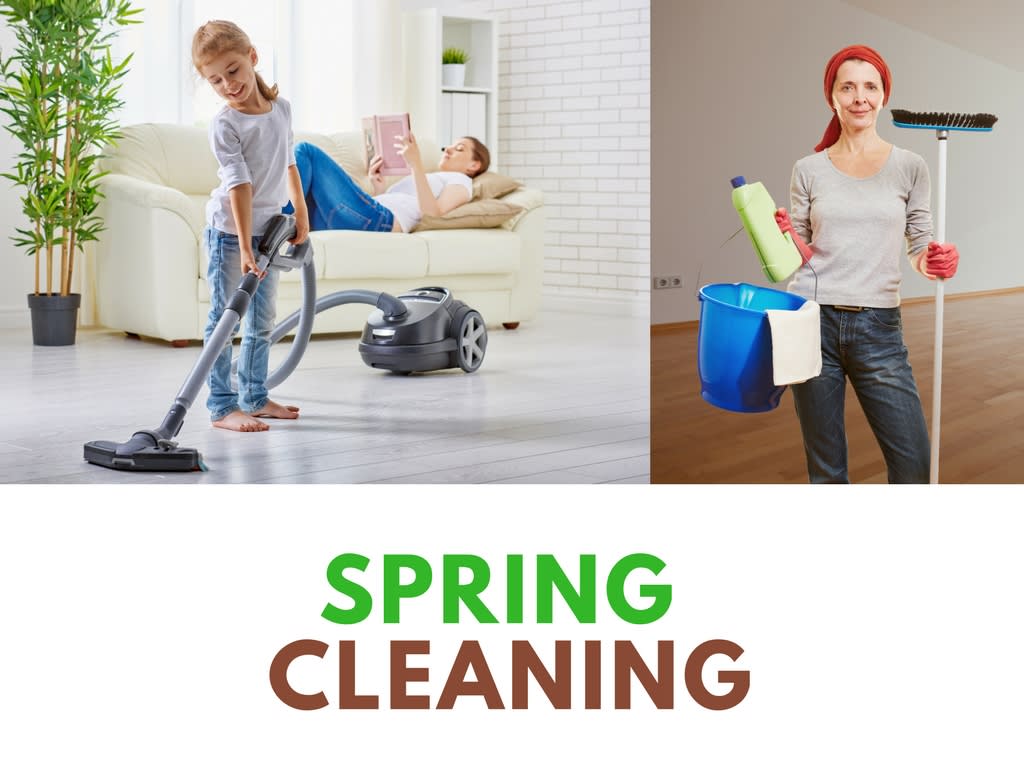 Now that you are ready to list a home for sale it is time to get your home all spiffy! The first thing you should do is pack up any and all valuables and keepsakes. You will want these safely put away before you allow agents to start bringing people through your home. Most people are honest but on a rare occasion, things have gone missing at open houses or during a showing so it is important that your valuables are not out in the open.
Next, you are going to want to give your home a thorough cleaning and do any minor repairs that you have been putting off. Make sure the smoke detectors and carbon monoxide detectors are working and that your water heater is properly strapped. This will help you further down the road when you begin doing your disclosures. Also, make sure that you have cleaned up the yard and trimmed up the landscape so that any potential buyers that come to visit are getting the best first impression of your home as possible.
Setting The Stage
Once your home is clean you are going to want to look at it with a critical eye and maybe even enlist the help of your agent, to decide whether or not you are going to stage your home. This can sometimes be very beneficial to a seller whose home needs it but your home may be fine without any staging at all. I am a local agent that specializes in luxury homes for sale and most of the homes I list don't need any staging at all but sometimes a client has moved all of their stuff out and the home feels empty and not very welcoming. In this case, a bit of staging can help bring some life and warmth back into the home. Now you are ready to begin marketing your home to sell. Each agent will market your home differently. Some agents think that your home will sell itself if it is correctly priced and listed on the MLS. I believe that your home deserves so much more!


Getting and Choosing An Offer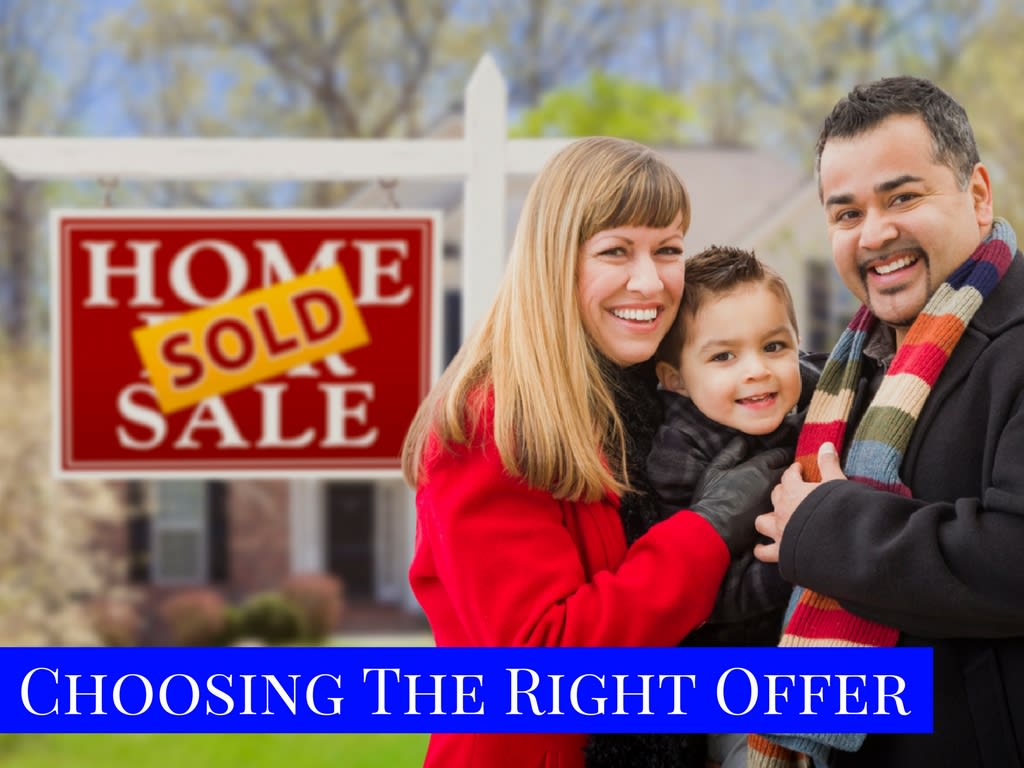 If your home is priced right and if your agent has properly marketed your home then you will soon have some offers rolling in. Sometimes they begin to come in before the open house date. This is great! Your agent will present them to you in the order that they come in and advise you on what they think your best offer is, but in the end, the final decision is yours. You should consider all offers carefully before accepting an offer and possibly put your second best offer into back-up for security in case something goes wrong and you end up canceling the escrow.
Opening Escrow
Once you have entered into contract your agent will open escrow. The title company is neutral and unbiased, acting only with the agreed instructions set forth by the buyer and the seller. They will hold funds for the transaction including the earnest money which is commonly referred to as the EMD and is a typically a small portion of the sales price that is held in escrow in the event that the buyer releases their contingencies and then decides not to follow through with their contractual agreement. In this case, you, as the seller, would get to keep the money as compensation for the time that it was off of the market. They will also prepare a Preliminary Title Report for the buyer that shows any clouds on the title.


Disclosing The Truth
If you are selling your home then you are required by law in the state of California to disclose anything and everything you know about the property and there are State, Federal, County and local disclosures that you are required to provide and others that it is a good idea to provide. If you have decided not to use a real, estate agent then I would recommend seeking advice from a real estate attorney so that you are sure to disclose everything you are supposed to. If you have decided to use an agent then they can help you put together a disclosure package by making sure you have everything you are required to have. Once you have disclosed everything and the buyer has had their inspections performed and released their contingencies it is time to get to the closing table.


Closing Escrow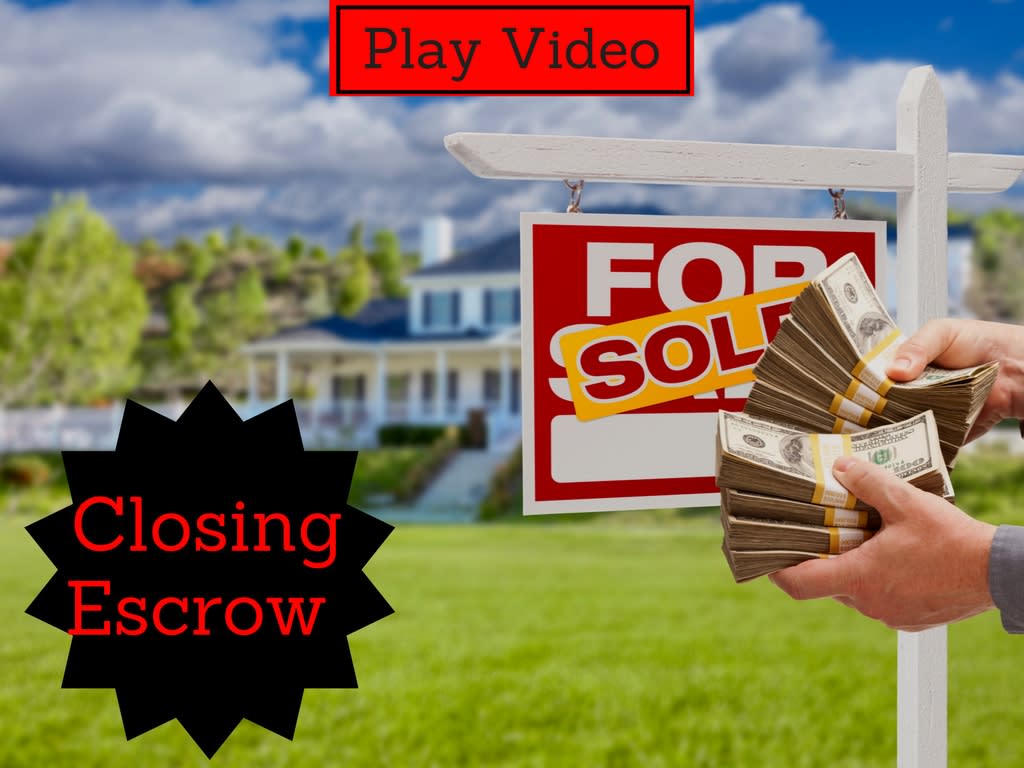 Once contingencies have been released then it is time to close escrow. Buyer and seller will both sign closing documents with the title company and they will issue Estimated Settlement Statements that your agent will help you review. Then they will send docs to the bank and the bank will fund the loan if there is one. Then the title company will go and record the title in the buyer's name at the county transferring ownership to the new owners. Now it is time for you to get your check and embark on your journey into the next chapter in your life!